Additional passengers from overseas will be landing in Australian states and territories whether leaders like it or not, the prime minister says.
Each week an extra 2000 Australians will be flown home and put into quarantine across the country, up from 4000.
"We've lifted the caps up not all the way up to where they were before, but I hope to get to that position in the not-to-distant future because we've got to enable more Australians to come back, we've got past that initial crisis," Mr Morrison said.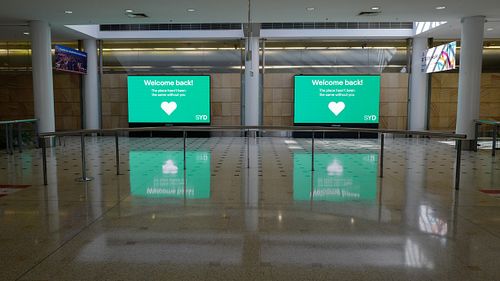 There are more than 26,000 Australians stuck overseas wanting to get home.
Queensland, NSW and Western Australia will take an extra 500 passengers each week, while South Australia will take 360.
States and territories will be forced to take the new arrives, he said.
"Everyone will just do their job," Mr Morrison added.
"The plane will land, with people on them, and they will be arriving. It's a decision, it's not a proposal.
"The Commonwealth government has made a decision, that those caps have been moved to those levels and planes will be able to fly to those ports carrying that many passengers a week."
But WA's premier Mark McGowan said he was blindsided by the announcement, something the prime minister rejects.
"Two weeks ago, we discussed this at National Cabinet and all premiers agreed that we had to do better than what we were doing, we got past those initial shocks," Mr Morrison said.
"And it will be great when Victoria can come back on line. They are not at that stage, to be fair.
"The Victorian numbers look better each day and the plan to reopen Victoria is accelerating, I welcome that.
Source link